Listen to the podcast version of this content in your favorite podcast platform: Apple Podcasts | Spotify | Stitcher | Google Podcasts
There's something the 6- and 7-figure coaches out there all have in common—and it's more than just having stellar coaching programs.
It's that they have a CEO mindset.
That means they are doing more than coaching inside a business. They are running a company.
And that shift in thinking makes all the difference when it comes to leveling up your success.
So today, I'm going to share what you need to consider to make sure you're thinking like a CEO and putting yourself in the right mindset to grow your income exponentially.
---
What Is The CEO Mindset?
If I were to ask you what you do for a living, what would you say?
Would you say you're a coach?
Or would you say you're the CEO of your coaching company?
Really take a moment to consider this, because the answer is huge. Your thinking around this not only determines the activities you do, but it also determines your income and growth potential.
Mia Redrick, a client of mine, has seen firsthand the power of moving from the common "I'm a coach in my business" thinking to the CEO Mindset.
Through her work with me, she has gone from working inside her business to running a successful company. Now Mia earns significantly more while working 5 hours a week—and still helping her clients achieve MASSIVE results.
And that's just one example of this key mindset shift changing the game.
---
Working In A Business vs. Running A Company

So many coaches are working inside a business when what they should be doing is running a company.
How do you know which category you fall into?
Take a look at your day-to-day activities.
Is your time consumed with basic operational tasks? If so, you need to pivot.
Because the truth is that the coaches who are running a company are not the ones answering emails, posting on social media, or picking up the phone to do sales calls.
6- and 7-figure coaches are not trading time for money.
They're sitting in the CEO chair. They're the visionaries and the strategic planners.
Take Steve Jobs, for example. He wasn't bogged down with day-to-day operations. He was coming up with the next big thing, the ideas that kept Apple on top.
He was running a company.
And that's where you need to be.
---
Are You On The Right Track Toward The CEO Mindset?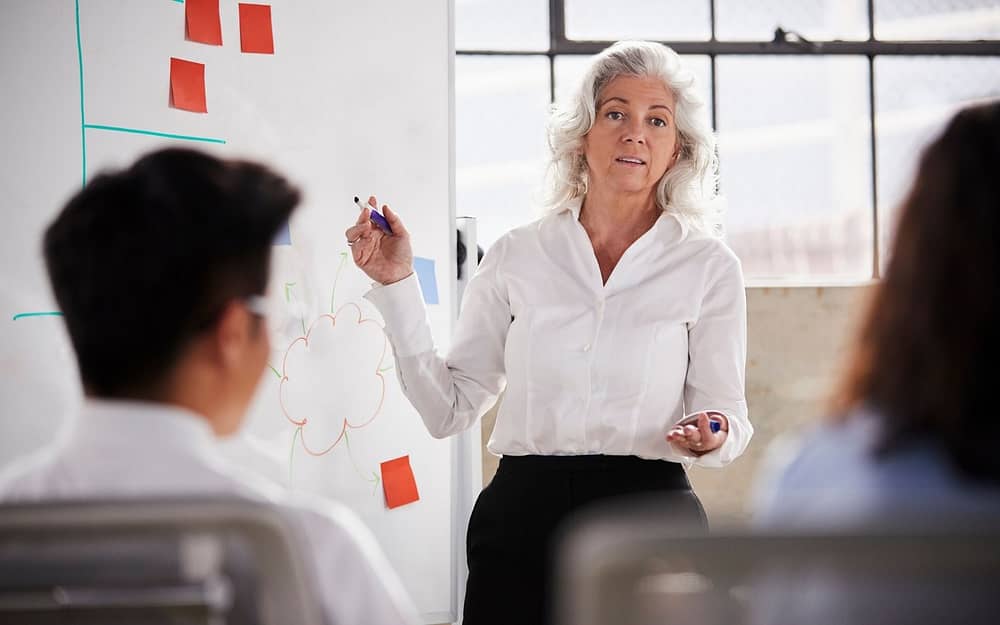 If want to make sure you're thinking like a CEO, join my Heartrepreneurs Facebook group and send me a message.
Tell me why you believe you are more of a company than a business.
I'll answer you directly, right in the group, and I'll give you my feedback to tell you if you're headed in the right direction.
Remember: becoming a 6 – 7-figure coach doesn't just happen.
You have to set yourself up for that kind of success, and it all starts with getting into that CEO Mindset.
---
Whenever you're ready… here are 3 ways I can help you grow your coaching business:
1.  Join my "Heartrepreneurs" Facebook Group to access stellar tips and training for coaches and consultants who want to double their incomes while cutting their hours in half and setting their businesses up to run on autopilot @ https://heartrepreneur.com/FBGroup
2.  Watch our FREE Feature Webinar for a guided tour of the mindset and methodology behind The Modern Coaching Method @ https://heartrepreneur.com/ModernCoachingMethodProgram
3.  Book a Call with one of our Modern Coaching Method Team Members @ https://heartrepreneur.com/CallBooking